Back
Front-End Developer


Poznan

,

Wroclaw

,

Gdansk
Do you want to shape the landscape of open source and advanced technologies?
Antmicro's marketing team delivers high-quality content designed to describe and promote world-class projects involving advanced open source software and hardware technologies, which Antmicro develops in collaboration with the biggest players in the field of computing, such as Google, Nvidia and Intel. With cutting-edge technological solutions at play, the marketing team members closely cooperate with other departments towards a common goal, which is to propel Antmicro's advanced computing systems to places where they will make a difference.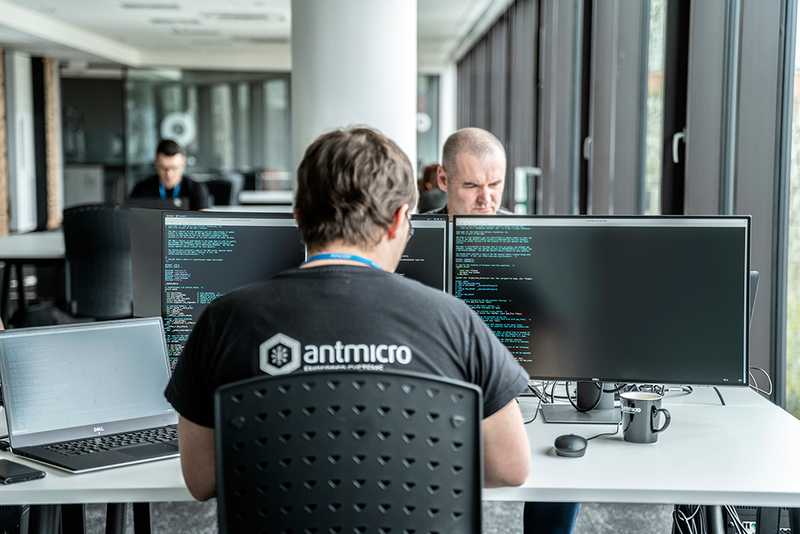 In this role you will deliver and maintain high quality, efficient, reusable, and reliable front-end code, optimized for a wide range of modern devices and browsers. You will be focused on simplicity, performance and scalability. You will cooperate with Antmicro's inhouse designers and marketing team to ensure UI/UX feasibility of our projects.
You will be involved in the implementation of new features and improving user experience to existing company assets as well as creating new websites and portals for Antmicro's open source based activity. You will be called to assist our engineering teams in projects incorporating web technologies and work closely with internal stakeholders to build and maintain the company's internal web-based tools.
Your tasks will include staying up to date with modern software development technologies & best practices and, when suitable, bringing them onboard to the company.
Requirements:
minimum Bachelor's degree in computer science or related engineering field
2+ years of (front-end) web development experience
proficiency in HTML, JS, CSS/SCSS, W3C standards
experience with Javascript frameworks (VueJS and/or React and similar)
practical experience with front-end build tools and static website generator frameworks
good UX intuition and skills
understanding of responsive, cross-browser, cross-device compatibility issues and ways to work around them
familiarity with Git, working with and contributing to open source frameworks
some knowledge of back-end technologies is nice to have (i.e. Ruby, Node.js, Python, PHP)
knowledge of accessibility web standards (WCAG) and best practices is welcome
good command of English
full-time employment only (no B2B, no agencies)
valid work permit for Poland/European Union
This is an onsite opportunity. For a list of offices see our locations pages.
If you meet the listed criteria and want to join our team, apply by filling in our application form.
If you are still studying full-time, but wish to apply for the position in the future, you can take an internship program with us.
We reserve the right to reply only to selected applications.