Back
AI Internships


Poznan

,

Wroclaw

,

Gdansk
Want to help us build devices running next-generation AI? Join Antmicro's AI team.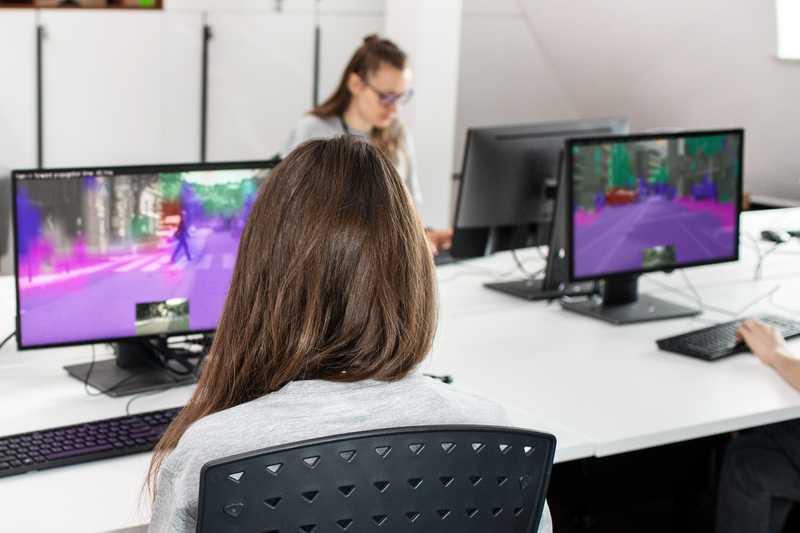 Our AI team builds advanced deep learning-capable data processing devices for customers from various business sectors as well as participates in the world's leading edge AI projects aimed at developing the edge AI tooling ecosystem. Those initiatives often involve the largest stakeholders in the industry, e.g. Google, with whom we've been collaborating closely around the open source machine learning framework TensorFlow. By using innovative development methodologies the company stays at the forefront of the industry, while various partnerships allow our team members to become early adopters of the latest processing platforms from vendors such as NVIDIA, NXP or Xilinx.
As an intern you will actively contribute to R&D projects related to video processing, object detection and tracking, speech recognition, text analysis and more. You will research new machine learning methodologies. Your everyday work will involve Linux and other open source operating systems. You will be encouraged to work on smart and ambitious projects that will not just harness, but actively contribute to open standards and create scalable and reproducible solutions. You will be provided with all the necessary tools, from high-end gear and hardware to mentoring and team experience on every step of the way. Finally, your internship project will be published as open-source and made available to the community.
Requirements:
Full-time students in their final years of computer science, electronics or related fields
Availability for an intensive, 2-month summer program (ca. 300 hours in total) or for a more flexible program throughout the academic year (min. 20 hours/week, ca. 200 hours in total)
Understanding or willingness to learn about computer architecture
Programming skills in selected compilable (C/C++, C#) and scripting languages (Python, Bash)
Passion for open source projects
Readiness for everyday work in Linux
Ability to quickly adopt new technologies
Methodical and detail-oriented approach
Teamwork and willingness to learn from others
Good command of English
This is an onsite opportunity. For a list of offices see our locations pages.
If you meet the listed criteria and want to join our team, apply by filling in our application form.
We reserve the right to reply only to selected applications.