Back
Hardware Engineer


Poznan

,

Wroclaw

,

Gdansk
Ready to build high-end edge computing devices?
In our team we design electronic devices that incorporate the latest processing platforms. This involves a comprehensive electronics development starting from initial prototypes, up to production-ready units. We cover different application areas including industrial control, medical devices, Unmanned Autonomous Vehicles (UAVs) and consumer electronics. Each of our hardware design projects is a challenge that requires good engineering practice, interdisciplinary knowledge and creativity, as well as the ability and willingness to work using open source tools.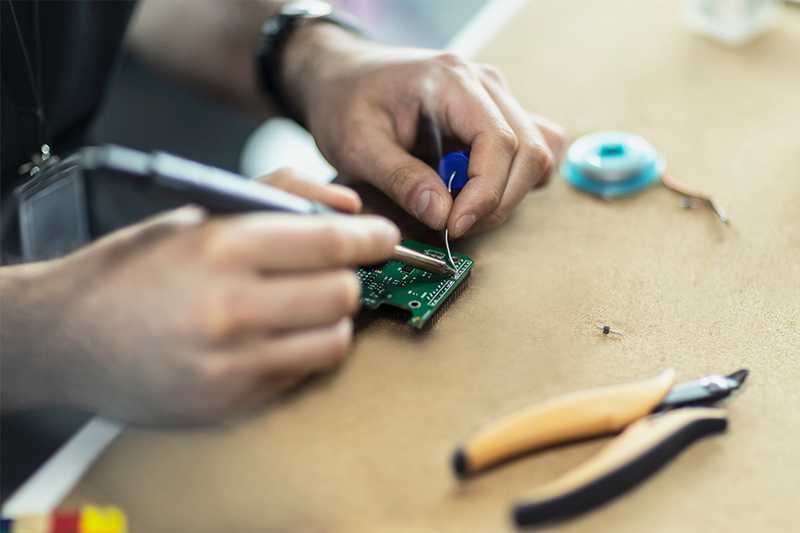 As a team member you will prepare PCB hardware designs according to stated requirements. You will take part in prototype assembly and bring-up processes, working with both company designs and prototypes provided by our partners. You will also cooperate with software developers preparing the hardware platforms in required configurations. Finally, you will be encouraged to prepare bringup reports, project documentation and keep track of your engineering work.
Requirements
Bachelor's or Master's degree in computer science, electronics or related fields
knowledge of issues in the field of digital electronics (typical hardware communication interfaces, voltage standards, logic families)
multilayer PCB designing skills
expertise in KiCad or Altium Designer
experience with oscilloscope, multimeter, logic analyzer, soldering station
ability to fix, improve and modify PCBs with SMD components
EMC testing related knowledge will be an advantage
an eye for detail, great manual skills and patience
ability to document work precisely and accurately
ability to diagnose and solve typical bring-up problems in electronic devices
readiness for everyday work in Linux
good command of English
ability and willingness to learn and work as part of a team
full-time employment only (no B2B, no agencies)
eligibility to work in the EU
This is an onsite opportunity. For a list of offices see our locations pages.
If you meet the listed criteria and want to join our team, apply by filling in our application form.
If you are still studying full-time, but wish to apply for the position in the future, you can take an internship program with us.
We reserve the right to reply only to selected applications.