Back
Hardware Design Internships


Poznan

,

Wroclaw

,

Gdansk
Ready to build high-end open-source edge computing devices? Join Antmicro's Hardware Design Team.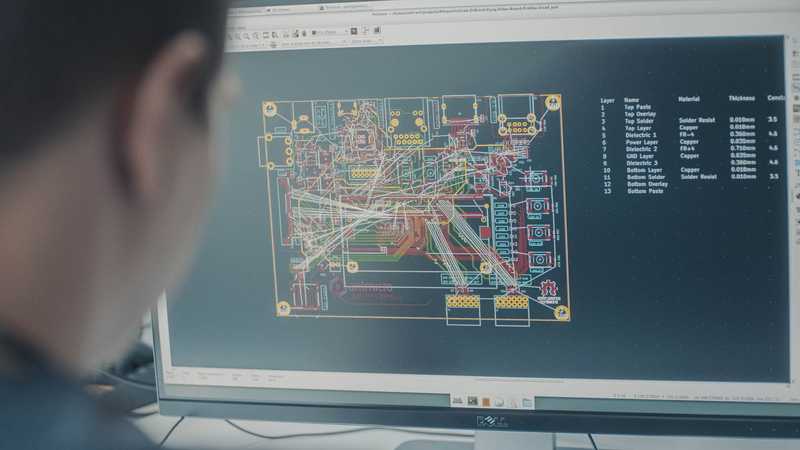 In our team we design electronic devices that incorporate the latest processing platforms. This involves a comprehensive electronics development starting from initial prototypes, up to production-ready units. We cover different application areas including industrial control, medical devices, and Unmanned Autonomous Vehicles (UAVs). We work intensively with image sensors and design compact-sized platforms optimized for machine vision with edge computing. Each of our hardware design projects is a challenge that requires good engineering practice, interdisciplinary knowledge and creativity, as well as the ability and willingness to work using open source tools.
As an intern you will actively contribute to R&D projects related to a wide variety of open hardware designs. You will have access to the latest processing platforms from NVIDIA, NXP, Qualcomm, Microchip and Xilinx. Your everyday work will involve Linux and other open source operating systems and platforms. You will be encouraged to work on smart and ambitious projects that will not just harness, but actively contribute to open standards and create scalable and reproducible solutions. You will be provided with all the necessary tools, from high-end gear and hardware to mentoring and team experience on every step of the way. Finally, your internship project will be prototyped and published as open hardware to make it available to the community.
Requirements:
full-time students in their final years of electronics, telecommunication, computer science or related fields
availability for an intensive, 2-month summer program (ca. 300 hours in total) or for a more flexible program throughout the academic year (min. 20 hours/week, ca. 200 hours in total)
understanding or willingness to learn about computer architecture
PCB designing skills in at least one of the popular CAD tools
basic knowledge of electronics (transistor logic, communication interfaces, power supply circuitries etc.)
passion for open source projects
readiness for everyday work in Linux
ability to quickly adopt new technologies
methodical and detail-oriented approach
teamwork and willingness to learn from others
good command of English
This is an onsite opportunity. For a list of offices see our locations pages.
If you meet the listed criteria and want to join our team, apply by filling in our application form.
We reserve the right to reply only to selected applications.